Welcome to the Geeks Estates, here we offer a wide array of property from a unique selection of worlds, video games and film franchises for those who visit the Clan. Today we have an interesting opening in three different worlds, a mix of property and land.
Lot 1 Low Hill, Hobbiton, Middle Earth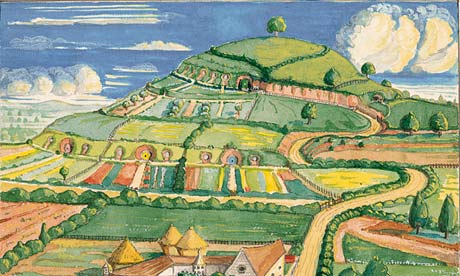 We have an amazing opportunity for a quaint home in Hobbiton. This unique building, constructed in the local style is surrounded by rolling hills and wild flower meadows. Newly restored this building has bags of character large entertainment space and a well equipped kitchen. This price is somewhat lower than usual for the area owing to the Scouring of The Shire a few months back. This newly restored home offers a great investment opportunity guaranteed to go up in value with the restoration of The Shire.
Lot 2 Old Fighter's Guild Hall, Kvatch, Tamriel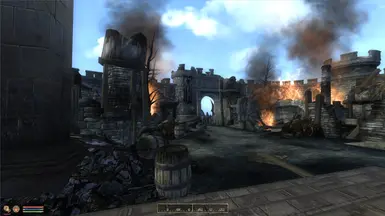 Moving away from Middle Earth and to a rather special building plot. This plot is situated within the ruined city of Kvatch. Once the local Fighters Guild this building will need demolished offering you a chance to help rebuild the once great city.
The city has been ravaged by the recent Oblivion Crisis but thanks to the actions of the Hero of Kavatch all hostiles in the city have been cleansed. The local residents are returning to the ruined city making this a very unique opportunity. A chance to aid in the rebuilding of the Empire after the Oblivion Crisis.
Lot 3 Spruce Vale Village, Minecraftia
The last property on offer, this cottage is set in a beautiful, quaint village surrounded by untouched wilderness. The property itself comes unfurnished with just one large room and offers a blank slate with huge potential for those looking for a rural retried.
The village has limited amenities, but does have a butcher's shop, a blacksmith and a historic church. There is a small farm plot opposite that could be purchased separately for those looking to grow some crops.
These 3 lots are the main ones currently on offer. However Geek's Estates have access to a number of worlds in search of property. Remember there are a million worlds out there so the perfect home for you is just waiting to be found! Do you prefer a magical world or a SCIFI? Modern or historic?  If you have any other locations you would like to live in please let us know and we will search our listings. We accept payment in Bottle Caps, Septims or Gold Rings.